iPad Improves Test Scores
10/20/2012 08:45 ● By Rick McGarry
Children eight to eighteen years old used cell phones, TV, computers, iPods and other electronic devices more than 7.5 hours a day, according to a study released by the Kaiser Family Foundation in 2010. One local company is riding this digital wave by using an iPad® as a key ingredient of its new digital supplemental learning system that conforms to the way today's children acquire and use information.
 Samantha is a high school student in Brighton who uses the program.
 "Sylvan Sync makes learning both interesting and fun," said Samantha, 17. "I didn't get bored with writing, and found the program to be a unique way of learning."
Samantha did 49 hours of Academic Reading instruction which helped her boost her score on the reading section of the ACT from a 17 to a 22. 
Technology does not replace teachers. Instead of using textbooks and workbooks, instructors teach each child's personalized lesson using an iPad®, allowing students to engage in hands-on learning with a familiar and engaging technology.
"When my son started at Sylvan, he was enrolled in their standard reading skills program, said Bloomfield Hills' Paul Loffreda, father of 13-year-old Seth. "While Sylvan measures students in a number of areas, my main concern was comprehension. After 75 hours of instruction [Seth's] comprehension level increased six percentage points."
"After transferring to a location piloting the new iPad program, his comprehension level increased two-and-a-half grade levels; double his previous accomplishments," Loffreda said.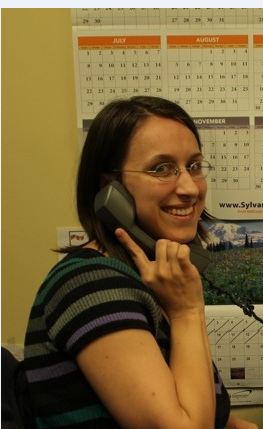 Sylvan's system integrated with its tutoring program encourages learning in a way that is technologically compelling to students," said Christine Turnbow, Center Director of Sylvan in Brighton.
Students using the program also gain access to a personalized website called mySylvan, allowing them to work on boosting their knowledge and academic skills any time and any place—and at a pace that suits their needs and abilities. Plus, parents have their own website and can check on the details of their student's progress every day.
Sylvan Learning Center is located at 10407 East Grand River, Suite 800, Brighton, Michigan, 48116.