OZ The Great and Powerful
02/27/2013 09:48 ● By Rick McGarry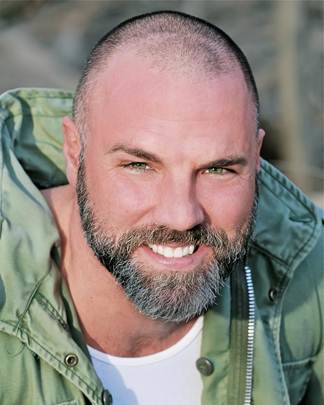 To book the part of "The Strongman" in Oz The Great and Powerful Tim Holmes, a firefighter from Lansing, had the idea of creating his own audition piece by making a short film on location. When he uploaded it to his agency, they only agreed to submit this unconventional audition piece after much convincing. However, when Sam Raimi, the Michigan-born director, saw the piece, he requested reference letters from past productions Tim Holmes had worked on. They were sent in on a Monday morning and Tim Holmes got the part that afternoon.
When Tim met with the director at Raleigh Studios in Michigan, Sam asked him in the nicest possible way if he was going to work out at the gym for this role. Tim explained he had not worked out in over a year because he and his wife were raising newborn twin boys at the time. However, from that point forth, Tim committed to training every day and to continue to do so during shooting.Tim weighed 220 lbs when he started training. He was up to 245 lbs. by the end of shooting. He trained every day, sometimes twice a day.
"I would train before I went to set at 5am and continue throughout the day in my dressing room. I did no cardio, only lifted heavy weights, ate everything I could think of, and spent a thousand dollars a month on weight-gain powder, protein powder and 10 other things the huge guy at the health food store told me to take. Weighing that much was strange to adjust to. I bumped into walls in my home. I actually fell out of the shower and broke the shower curtain rod. When I would tie my shoes, I would be out of breath from bending over,"Tim said.
Tim also immersed himself in the Strongman role by researching the lives of carnival strongmen from the past. He would walk around in costume all day, to lunch and rehearsals. He had pictures of carnival strongmen in his room. 
Tim was nice enough to answer a few questions about parenting and family for us.
What role did your parents play in your success?
 My parents always allowed me to try any sport or hobby I wanted, I ended up going with playing violin in 5th grade then moved to trumpet in 6th grade, in junior high school I started drama class. They always made me practice my trumpet even having me take lessons out at Michigan State University from a trumpet professor. The daily practice of my craft made me a better artist. As any kid I surely did not like practicing all the time, but they made me. I love them so much for pushing me in that direction of practice, practice, practice, which is why I take eight scene study acting class's per week right now to elevate my craft to the next level.
What lessons did you learn from your parents that you hope to use while raising the twins?
Never argue between you and your spouse in front of your kids. Always let them try any type of sports or arts they want. Never force them to do a sport they do not want to do. Always put them to bed with love and never let them go to sleep mad at you. Spend every second you can with them, because soon enough they won't want to kiss you and let you hold them anymore, especially in front of their friends. 
Are there positive lessons to be learned from the film?
Yes, in every man/boy there is a good person, even though for a time they may be motivated by greed and dream of only money. They may one day realize this is all foolish and find their good side, hopefully sooner rather than later. 
Does the film make the world a better place? How?
In my eyes, any film which lets you escape your daily troubles in your mind while giving a good message makes this world a better place.
Read more about Tim and Oz on page 10 of the March issue of Livingston Parent Journal.