Helping Parents With Special Needs Kids
07/06/2013 13:57 ● By Rick McGarry
Ryan Groves of Brighton won the gold medal in the baseball throw in the Michigan 2013 Special Olympics Summer Games. Ryan is one of only 50,000 people in the U.S. estimated to be living with tuberous sclerosis complex (TSC), a genetic disease that causes seizures, cognitive disabilities, behavior problems and potentially life-threatening tumors in vital organs such as the kidney, brain and lungs. 
We asked his mom Kathy to share a little bit about parenting a special needs child. 
What was the biggest challenge for you in making it possible for Ryan to participate in the Special Olympics?
We are blessed in that while Ryan has Tuberous Sclerosis, he has very few physical limitations.  His seizures are controlled with medication. He has no heart or lung concerns. We monitor his health regularly with his physicians and follow their advice to ensure his continued success. Ryan knows what to watch for that might indicate a problem that needs immediate attention. For him, one of his biggest challenges is making sure he stays well-hydrated as some of his meds can become toxic if he becomes dehydrated. For me, it's getting him to and from his practices and events! I think the majority of miles I drive are getting him to and from his job and his activities!
What would you say to someone who wants to be helpful to their friend who has a child with special needs?
Some disabilities, including sometimes Tuberous Sclerosis, are hidden.  When Ryan was little he exhibited severe behavioral issues. My little blonde haired, blue eyed boy with peaches & cream complexion could turn from sweet to demon in the blink of an eye. No one could see the dozens of tumors in his brain that impacted his behavior. My point is that you should not make assumptions because you probably do not have all the facts.
If you want to be truly helpful to your friend who is parenting a special needs child, I would suggest the following.
1) Do not judge. They are doing the best they can and you truly have no clue what they live with 24/7.
2) Be a great listener. Sometimes we just need to vent.  Having someone who will sit with us, listen, and sometimes even cry with us is a great resource. However, unless you are living with a special needs child and have walked our walk, kindly keep your advice to yourself and just listen. I learned very quickly that all the parenting tricks that worked with my 2 older sons didn't work with Ryan. It took a whole new bag of tricks and skills. 
3) Offer respite if you can.
Tell the mom you'll watch her child for 90 minutes while she goes to get a pedicure or to a movie. Parents need to find time to recharge and take care of themselves. Helping them to find a few minutes to do that is one of the greatest gifts you can give. Finding someone they can trust to watch over their child can be extremely difficult. If you can help with even 30 minutes a day, that is a true gift.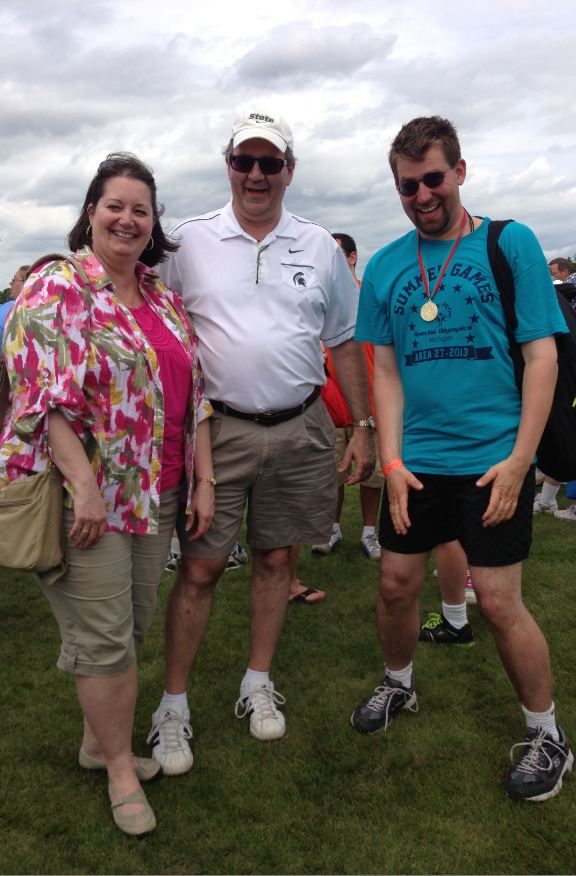 Ryan with his parents Bob & Kathy Groves. Ryan's two big brothers are big supporters as well.