Downplaying Middle School Drama
08/27/2013 13:28 ● By Rick McGarry
Excerpted from
The Drama Years
by
Haley Kilpatrick
, founder of
Girl Talk
Anchor activities, opportunities to contribute, and adopted older sisters are three keys to success for middle school girls. Having these in place will not only help her keep her mind off the drama, but they'll serve as a base where she can take refuge when things get tough. Each is invaluable, and when they're used in tandem, they can be transformative. How do I know this? I'm not an adolescent psychologist, so I can't point to a heap of academic studies as evidence. I know that these three things work because I saw them work in my own life and in the lives of so many girls I've known over the ten years since I started Girl Talk. They just make sense. You could even implement these as experiments. After a year with these three takeaways to downplay the drama in her life, is your tween girl happier, more stable, and stronger emotionally? I can almost guarantee that she will be. When these factors are in play, she has an outlet to keep her mind off the ups and downs of middle school; she has an opportunity to be of service, to gain some perspective about what's really drama and what's not; and she has someone to decipher and decode her experiences, to let her know that she's not alone.
1. An anchor activity.
This could be playing a sport or a musical instrument, participating in theater or a school club, taking art classes, babysitting, or engaging in environmental activism. As long as it's something that: 


• she actively enjoys (not something that you enjoy or would just like her to be good at) 

• keeps her engaged and she can throw herself into fully 

• takes place outside school, so she can be free from the regular social pressures
 • seems to fulfill her creatively, intellectually, and socially 
We've already talked about the self-consciousness that characterizes the middle school years—how it's often the time when girls feel so insecure about trying something new for fear they'll be ridiculed. But this is precisely the time when they should be trying new things. You never know what will become a lifetime hobby or passion. (Think about all the adults you know who wished they'd tried out for that school play or started playing an instrument or a sport when they'd had the chance.) I've told you how much my dance classes shaped me and how they served as an escape, an activity I could really pour myself into. But they were also a distraction, and in the best possible way. They took up so much time that I wasn't really able to obsess about the drama at school. I'd go to school, go to dance, and come home with just enough time to do homework, eat dinner, and fall into bed. And since it was a form of exercise—and a fun one too—I often felt recharged after my classes. 


2. A helping hand.
This is a chance for your tween to be a part of something larger than herself, to connect to the community, to instill gratitude for what she has, and to allow her to see the reality of the lives of others. It could be a weekly or monthly volunteer commitment, but the emotional gains that volunteering offers are so much deeper if it's a regular priority in her life—not just a one-time Saturday afternoon activity. 
At Girl Talk, we require both our girls and leaders to spend a certain number of hours volunteering, and we've found that they often far exceed the minimum requirement. Volunteering is contagious; when you offer help, you really see that you can make a difference, and you want to keep doing it. Plus, the psychological payoff is incredible. (Science has shown that giving to others is a surefire way toward personal happiness.) So many parents complain that their middle schooler sees herself as the center of the world; here's a chance to short-circuit that immediately and let her see that her daily drama in middle school is only a drop in the bucket.
Like the anchor activity, you never know what might move from a volunteer commitment to a life passion. Former leaders have reported that the service component of Girl Talk led them to find their career path, and they realized that they love working with animals or veterans, or they're now driven to join the Peace Corps.
For me, my mom prompted my helping hand activity. At the beginning of my sixth-grade year, she had developed an eye disease, and by the end of seventh grade, her vision had gone so far downhill that she was eligible to participate in a medical case study, for which she was given a new pair of eyeglasses every ninety days. We would drop off her old glasses at the Lions Literacy Center, a local organization for people with both vision and literacy challenges.
One time, when we were at Lions, I saw a woman waiting in line to be helped. She looked to be in her twenties, and she was crying. When I asked her what was wrong, she told me that she was at the literacy center because she couldn't read, and it was affecting her kindergartner's education. She couldn't introduce him to books or look over his schoolwork. And she knew this was just the beginning; as he went through school, it would get so much worse.
I was taken aback. People in my community didn't know how to read? Really? Her name was Amanda, and I decided right then and there that I wanted to help her. If she could read, she'd be a better mom to her son, get a better job, and provide a better life for her family. The center agreed that I could help.
So I asked my English teacher, Ms. Presley, to help me teach Amanda how to read, and for the next three years, I went to the literacy center once a week after school and worked with Amanda on her reading skills. Not only was it amazing to see the ways in which she started to change her life and to know that I could actually help someone— but I had found a close friend. Working with Amanda put my seventh-grade drama into serious perspective. Whenever I felt down or worried about what someone was going to think of me, I'd remember what Amanda was dealing with and realized how silly my problems would seem to her.
Just like my dance class and my relationship with my adopted older sister Christie, I really believe that working with Amanda changed everything for me: I had more confidence, and I felt that I could make a change in the world—I could really help someone and make a difference. Trying to befriend the girls in my class seemed less important.


3. An adopted older sister.
This is a positive role model that your middle school girl can look up to. It should be someone who has just been in your girl's shoes and can both relate to her, so she doesn't feel as alone, and advise her on how to handle whatever she going through.

My relationship with Christie was a lifesaver. And now that I have spent a decade running an organization focused on mentoring. I've seen countless girls go from not only surviving but thriving in middle school—thanks to the support and confidence boosters they've received from adopted older sisters. Girls feel comforted by the knowledge that they aren't the only ones who didn't get invited to every sleepover or felt insecure about their looks, or had parents who split up--and they're hearing it from an older (and therefore cooler!) girl they can emulate and learn from. When they're having a bad day, girls can text. Skype. or Gahm their slightly older friends and get advice—and take heart in the fact that even if their friends don't think they're amazing, a high schooler does.


These three takeaways to downplay the drama are invaluable ways to help your tween discover who she really is By immersing herself in an anchor activity, lending a helping hand to a cause she believes in, and creating a strong relationship with an adopted older sister, she'll develop incredibly rich values that will form her core the part of herself that's truly her and won't get swayed when things get tough. She'll learn what gets her excited, optimistic. and curious about life, and she'll realize the power of commitment and compassion.


Besides serving as a home base for your tween, these ways to downplay the drama will also help her counteract the stresses and anxieties of daily life.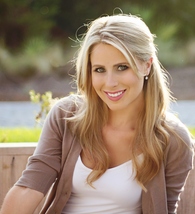 Haley Kilpatrick
founded Girl Talk, an organization in which high school girls mentor middle school girls, when she was 15. Now celebrating its 11th anniversary, Girl Talk is more than 40,000 participants strong, in forty-three states and in six countries around the world.
http://mygirltalk.org/
In her article in the September issue of Livingston Parent Journal, Haley explains why she was eating lunch in the bathroom when her mother came to school for a surprise visit.